This pencil portrait of a family was drawn using one group photo as the main reference, then additional photos of each person to change certain elements.
For example, the parents requested that the daughter's hair be changed into her more usual style she preferred, as shown in a separate photograph.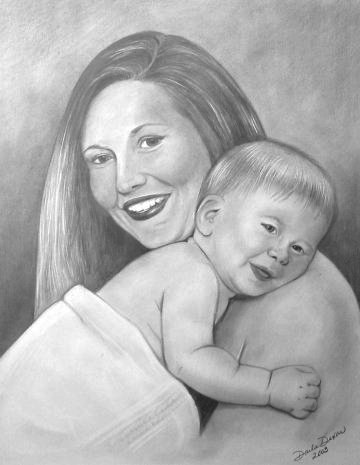 Mother and Baby Son
Commissioned Graphite Pencil Portrait
Drawn From Photograph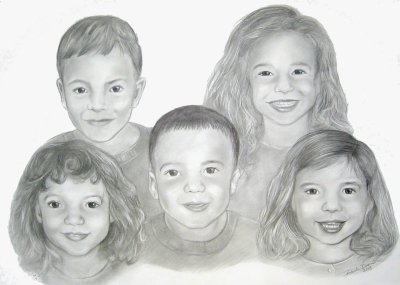 Group Pencil Portrait Drawing of Five Children
Drawn using five separate photographs as art reference.