Acrylic paintings by Darla Dixon
Although I'm known more for my pencil portraits, I have always enjoyed painting. I've painted in different mediums, but so far, I've found acrylic paint to be the most practical for my needs.
I did these paintings to raise money for our local food bank. So far, about $350 has been raised. I've really been enjoying creating these paintings, so I will probably keep painting even after the art auctions end in October, 2010.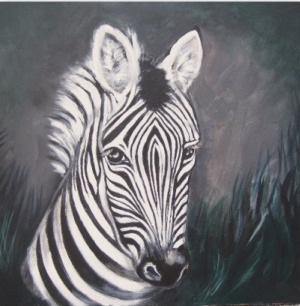 Acrylic Painting of Zebra, 24"x24"
2010 / SOLD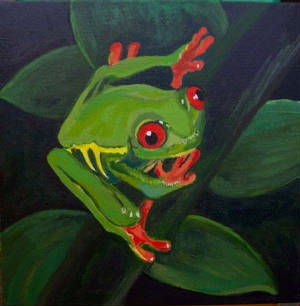 Red Eyed Tree Frog, Acrylic, 14"x14"
2010 / SOLD
Sea Turtle, Acrylic
2010 / SOLD